by
Emma Hart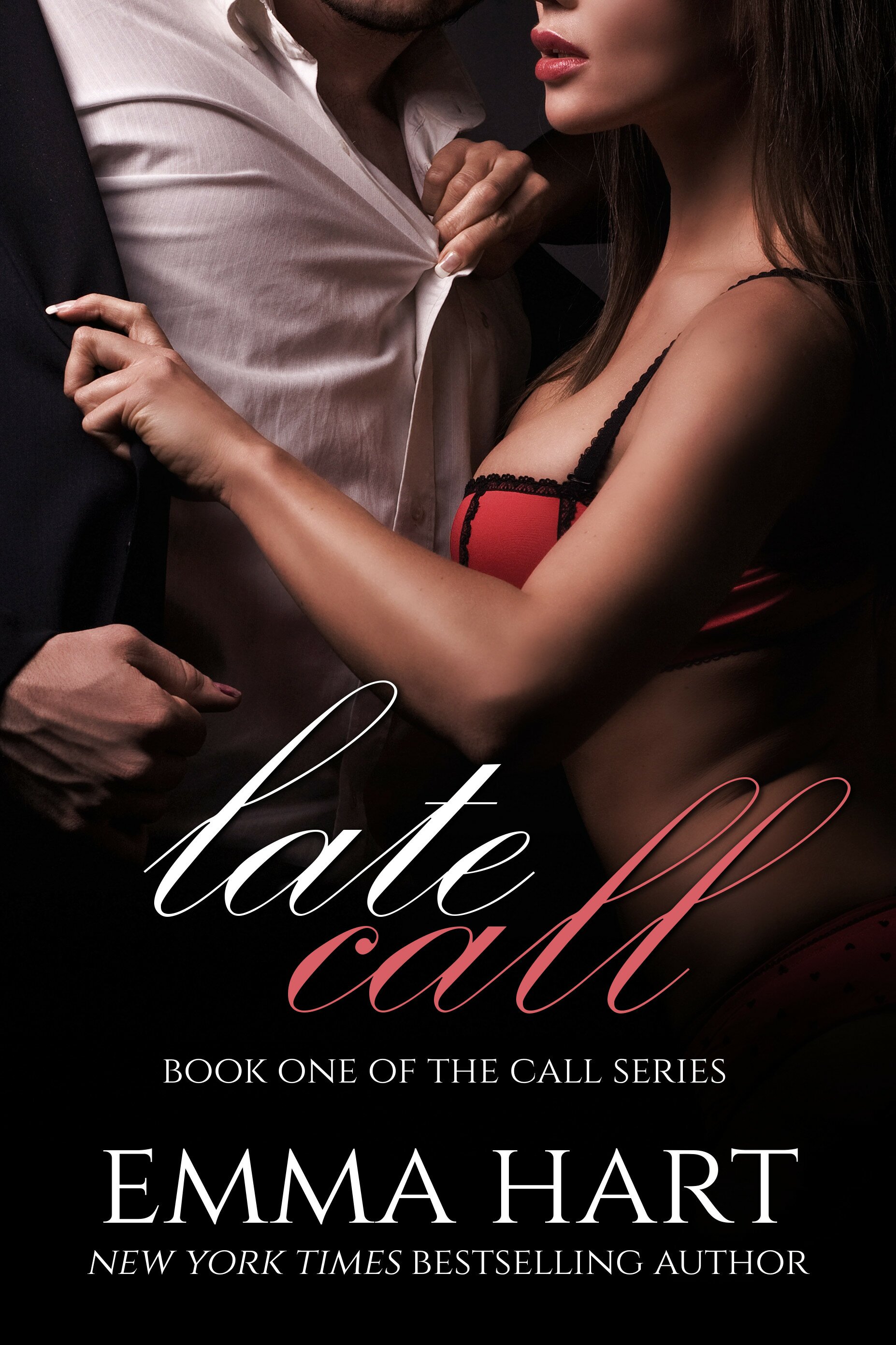 LATE CALL (Call, #1)
Author: Emma Hart
Genre: Erotic Romance
Release Date: April 28th, 2014
BLURB:
She's a high class call girl. He's taking over his father's business.
Seven years ago, they fell in love in Paris.
They walked away at the end of the summer, never imagining they'd meet again.
Now he's her client.
We fell in love the way you jump from a cliff. Hard and fast with a reckless sense of abandon. The six weeks we spent together changed my life, but at seventeen, I was naive. I was a dreamer. A believer.
Now I'm twenty-four and cynical. I don't believe in love. There's no place for such emotions as a high class escort. The only things I'm allowed to feel are physical – and that's why it's so damn hard when the client of a last minute job turns out to be the man I left in France seven years ago. When he buys me for six weeks at triple my rate, my agent makes it clear I have no choice but to take the job despite our previous relationship. And my heart makes it very clear I have to stay firmly on top of the cliff this time.
Because for six weeks, I once again belong to Aaron Stone.
REVIEW
Sweet Heaven on Earth. I still think I have a book hanger from reading Late Call by Emma Hart. Sexy, lavishing, emotional and undeniably HOT are only a few words to describe the roller coaster of fun I had whilst reading Late Call. Paying her dues and being a call girl is all Dayton has known. It's her job and how she survives. She becomes two separate people. Which I believe created such a unique tale. I absolutely loved the narrative from very first word. Emma creates a world where Dayton (call girl name- Mia) is asked to a job where she reconciles with an old love and flame Aaron. Oh and it's a sweet ride of the line between staying professional and falling head over heals again for the guy who captured your heart once before.
I love love love… oh and wait loved it. The inner workings of creating two dynamic characters with love and an undeniably hot connection really showed whilst reading. Aaron is all alpha-male, which I loved. His charm, his whit and his personality just made me fall for him instantly. The bond that Dayton and Aaron share it electrifying and the book does have a cliffhanger that will make you want to throw your device out the window. I swear by it.
"True love is never letting go, despite all the odds being against you. I never let go."
Emma delivers a fun, sexy, passionate story about the life of a call girl and how sometimes luck draws you into things that you can't control. I absolutely loved the chemistry and relationship as Emma explores more than just a relationship but the raw emotion that comes with a second chance at love. It was a BEYOND rating for me, and all I can say is it gave me a monster of book hang-overs.
PURCHASE LINKS:
Barnes and Noble: bit.ly/1qkZ6KP
iTunes: bit.ly/1lN16cH
AMAZON:
US: http://amzn.to/QTUbUm
UK: http://amzn.to/QOyuFr
AU: http://bit.ly/1isYHiu
AUTHOR BIO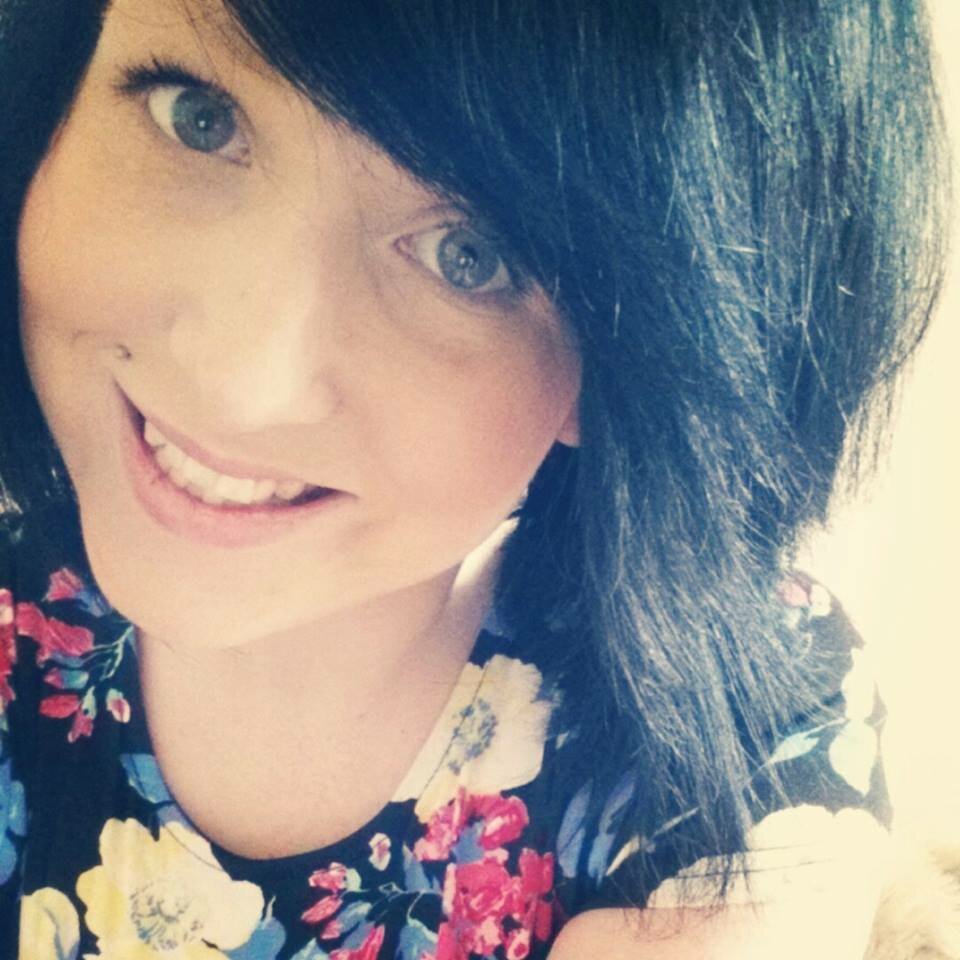 By day, New York Times and USA Today bestselling New Adult author Emma Hart dons a cape and calls herself Super Mum to two beautiful little monsters. By night, she drops the cape, pours a glass of whatever she fancies – usually wine – and writes books.
Emma is working on Top Secret projects she will share with her followers and fans at every available opportunity. Naturally, all Top Secret projects involve a dashingly hot guy who likes to forget to wear a shirt, a sprinkling (or several) of hold-onto-your-panties hot scenes, and a whole lotta love.
She likes to be busy – unless busy involves doing the dishes, but that seems to be when all the ideas come to life.
Find Emma online at:
Blog:http://www.emmahart.org
Facebook: www.facebook.com/EmmaHartBooks
Twitter: @EmmaHartAuthor
Goodreads: http://www.goodreads.com/author/show/6451162.Emma_Hart